這些年來,殷大為律師和中天成功的幫助了許多客戶取得商業/投資簽證。我們的客戶知道在整個申請過程中我們都會一直陪伴著他們。

孫先生的推薦詞(EB-5簽證):

"我是經由朋友介紹認識中天團隊,對於中天團隊的服務我非常滿意。在我整個案件過程中,和中天團隊的溝通很流暢也很有效率,美國律師提供的法律建議我也很滿意。我和家人最終也都順利拿到永久綠卡,若我有親朋好友有移民需求,我也一定會推薦中天給他們。"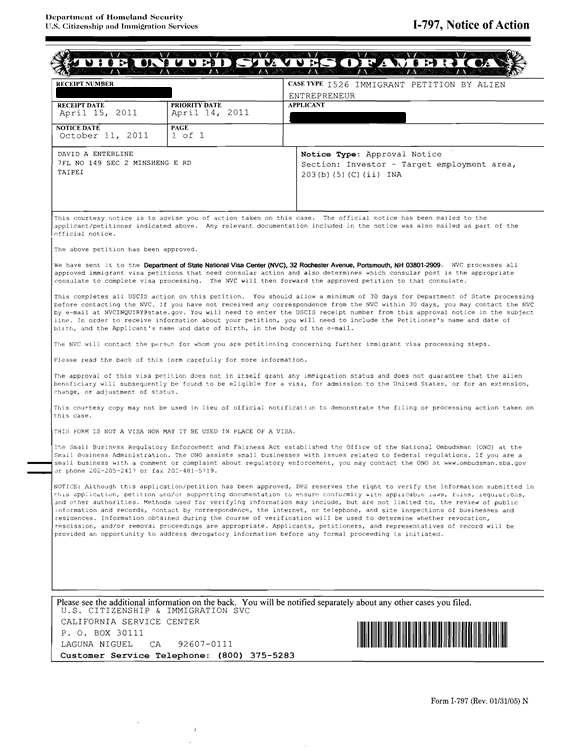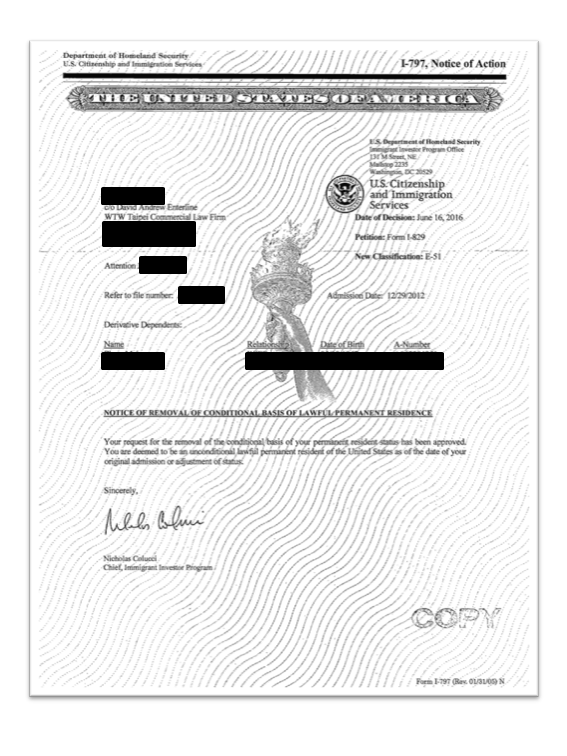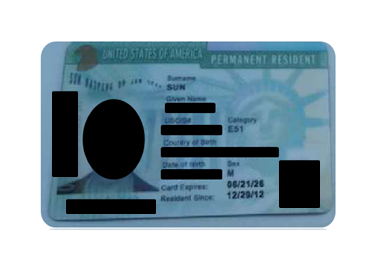 孫先生的I-526批准函 孫先生的I-829批准函 孫先生的永久居民卡




陳先生的推薦詞(EB-5簽證):

"綠卡申請的流程大概走了4年,這期間由於美國政府政策以及辦事效率等原因拖了比預期長很多的時間。中天團隊在這4年中一直都跟我保持著密切聯繫,有任何動態都會第一時間跟我聯繫並且給出詳細指導,即使遠在台北,我們的郵件溝通一直很密切。從申請到I-829審批一步一步進行下來,雖然移民局的政策一直都有變化,但中天團隊都能很好地給出應對措施並且協助解決問題。我希望能給他們的專業能力和敬業態度點個贊。"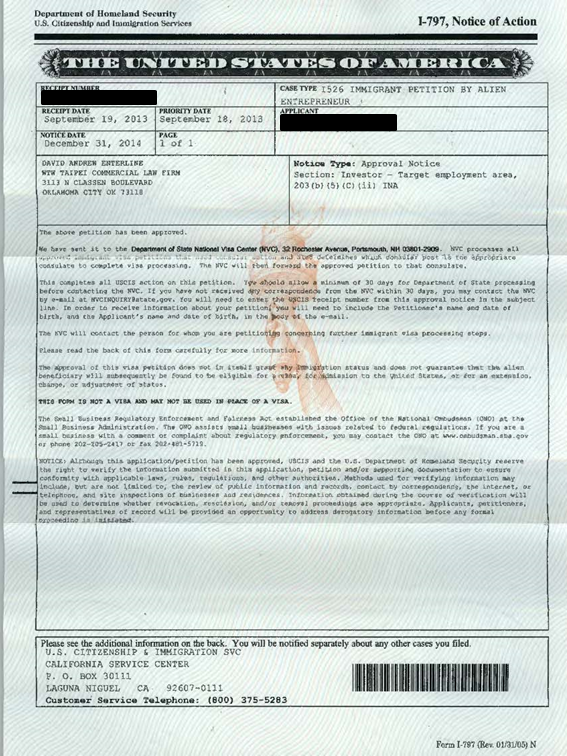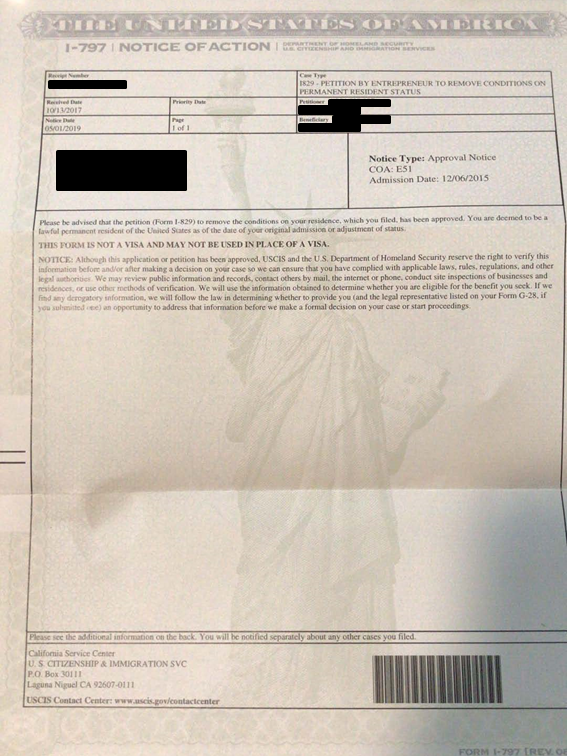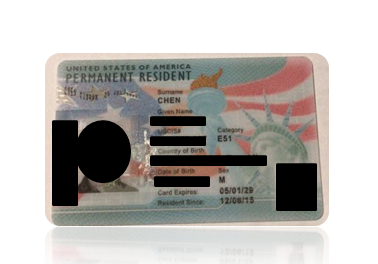 陳先生的I-526批准函 陳先生的I-829批准函 陳先生的永久居民卡



來自美國的Michael的推薦詞(依親簽證):

"I came across David Enterline and WTW via an introduction from a lawyer contact of my mother, who is also a lawyer. My aim was to secure an immigration visa for my husband, Daniel. As a gay couple working on immigration from Hong Kong to the US, there were a lot of potential complications that could have arisen, and we knew we needed a good lawyer to help us through the process. We first spoke with David before we even got married, and he laid out for us the options of fiancée visa, marriage immigration visa, etc. We ended up getting married at the end of 2018 and decided to start the immigration process after I received an offer from my work to transfer back to the US in spring of 2019, utilizing the option of direct consular filing.

Throughout the entire process, David and Carol's laid-back attitude, clear communication, and uncomplicated and straightforward working style reassured us that we made the right choice. At each stage of the visa application process, David and/or Carol provided timely and thorough guidance, answering all our questions to the best of their ability (and we had a lot!). David would even occasionally send us updates about some of the larger-scale issues that might affect our application, such as a New York Times article about the possible closure of immigration field offices. I always felt we could ask them anything and get a helpful answer in a timely fashion. David and Carol guided us through the whole process smoothly and without incident or major delay. In the end, we were thrilled to see Daniel's immigrant visa come through in mid summer of 2019. I would highly recommend them for anyone considering immigration to the United States!"


Michael的伴侶Daniel的移民簽證
鄭先生的母親宋女士的推薦詞(EB-5簽證):
"我是MAUI島項目的投資人鄭先生的母親宋女士。我們是在我們項目組的推薦下,和中天律師事務所開始合作的。從開始I-526文件的準備開始,中天律師事務所就給與了積極的配合,我們的每個郵件,每個問題都給與最快速度的答覆。在準備廣州領館面試的準備過程中,中天律師事務所幫助準備了詳細的面簽資料,提供了詳細的講解和培訓,使我們順利通過面簽,順利登陸美國。我們希望在接下來的轉永久綠卡的過程中,繼續和中天合作,得到你們的幫助,順利拿到永久綠卡。"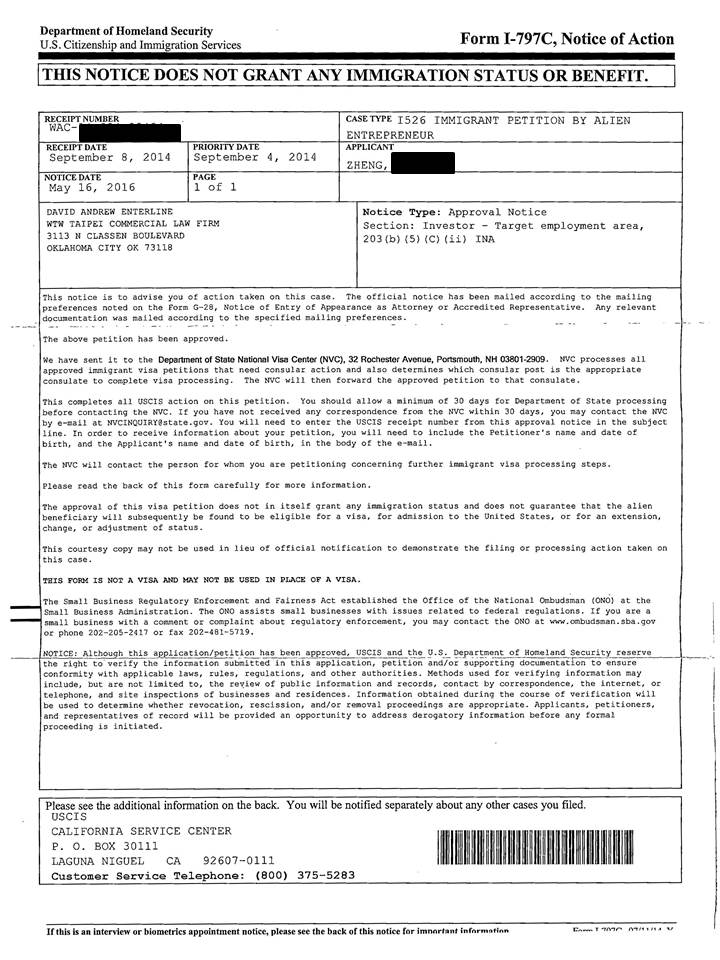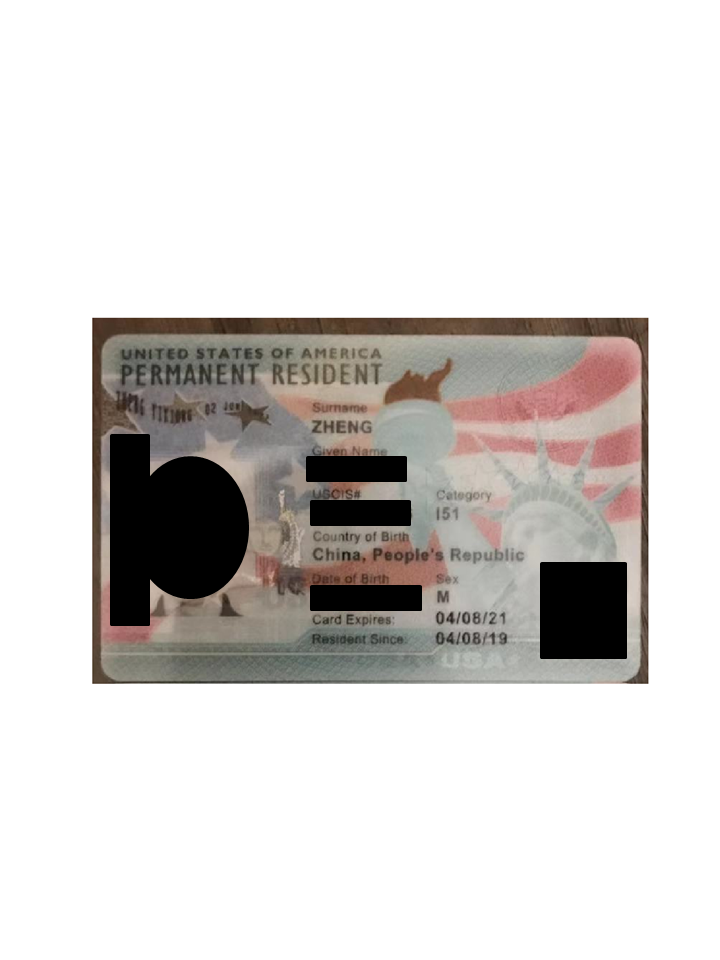 鄭先生的I-526批准函 鄭先生的有條件綠卡